Berlin, June 7, 2016. Over 200 rail freight loading facilities on the German rail network are facing closure. On Wednesday, the supervisory board of Deutsche Bahn is holding an extraordinary meeting to discuss the future of the loading facilities. The east of Germany will be hardest hit by the planned closures, with over 80 freight loading facilities having to cease operating.
For the freight forwarding companies in these regions, any alternative to road transport will therefore be lost, said the chairman of the Havelländischen Railway, Günther Alsdorf, on rbb television. Referring to the Wustermark freight loading facilities, he explained: "Wustermark will disappear from the catalogue of active freight loading facilities. This means that a neutral logistics company can no longer find out about the loading facility and therefore no longer serve it."
"Dobrindt's transport policies becoming increasingly nonsensical"
"The German government's transport policies are deeply contradictory," said Richard Mergner, vice chairman of the German Pro-Rail Alliance and the spokesman for the Friends of the Earth Germany (BUND). "On the one hand, the government's coalition agreement says that environmentally friendly rail freight transport should be strengthened. On the other hand, however, the same federal government has reduced roads tolls on heavy goods vehicles and made the railways more expensive by increasing track access charges and green energy levies (EEG). We should not therefore be surprised that DB Cargo is reducing its presence in the regions. As a consequence, there will be more trucks on Germany's roads and CO2 emissions will rise and rise. Dobrindt's transport policies are becoming increasingly nonsensical"
Time to act: the railways have to remain attractive
Pro-Rail Alliance managing director Dirk Flege called on the federal transport minister to take counter measures. "Immediate steps must be taken to reduce the tax on traction current for electrified railways, which would strengthen rail freight in its competition with the roads. An EU-wide comparison showed that Germany has the second highest tax rates on traction current. In the recent draft transport infrastructure plan, numerous inexpensive, construction projects that can be quickly implemented are on hold. These now have to be rapidly evaluated and realised because otherwise trains with a length of 740m will remain wishful thinking."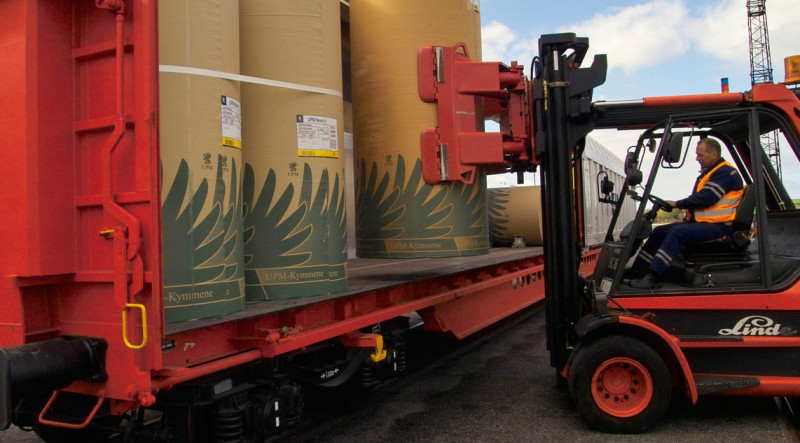 The European Court of Auditors only recently rebuked the European Commission and several states, including Germany, for their lack of effort in bringing about a modal shift in freight transport from the roads to the railways. The market share of rail freight transport in Germany has been stagnating for years at 17 percent. More than 71 percent of freight is transported by road.
Additional information